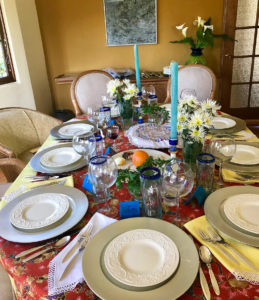 Why is this night different from all other nights? The answers to this age-old question had fresh answers at ChezHelvetica's saffron-scented Seder. First, in keeping with young female leaders prevailing in today's world, our leader was my 25-year old niece, Aliya.
Second, instead of the traditional Four Sons, we discussed Four Children – an activist child, a skeptical child, an indifferent child and an uninformed child – and how we answer their questions on ways to pursue justice in our time. Then, instead of filling Miriam's (sister of Moses) glass with water, it was filled with wine just like Elijah's. Family and friends from near and far sat where indicated by the artful suede placecards, handmade by Mom, to follow the exotic culinary journey to Persia –  Charoset (Haleg) filled with Almonds, Walnuts, Pistachios, Dates, Raisins, Apple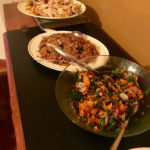 and Banana, Matzo Ball Soup with Cardamom, Tumeric and Lime, Saffron Quinoa with Dried Cherries and Almonds, and Shaved Carrot and Radish Salad with Herbs and Pumpkin Seeds. Organic Rosie Chicken bathed in Stonehouse Blood Orange Oil, Lemon and Tangerines delivered mouth-watering Persian Roast Chicken. At first beautifully veiled bottles, Persian Tradition Isfahan Chardonnay and Shiraz accompanied the sumptuous dinner. Delicious Flourless Almond Cookies with Cardamom, Orange Zest and Pistachios, Organic Strawberries and Mint Tea concluded this heartfelt evening as a Silver Dollar was gifted to Josh for finding the Afikomen! Next year in Jerusalem?!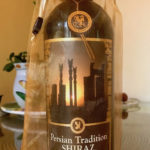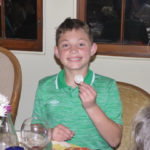 Share on Facebook